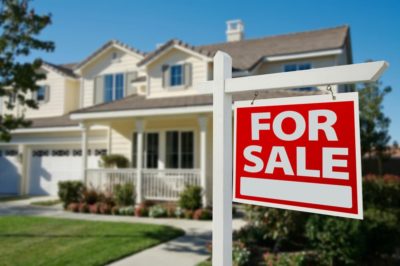 For many families, a change in employment status comes with a change of address. For example, suppose you get the opportunity to take a dream job, but it's in another state. Maybe it's time to retire, and you want to be closer to your children and grandchildren who live on the other side of the state. Some retirees opt-out of homeownership altogether, choosing an apartment or condominium instead. Here are a few things to keep in mind when you're moving due to retirement or relocation.
Relocating for a New Opportunity
To say that selling a home, buying a home, moving your family, and starting a new job all at once is stressful is a colossal understatement. Here are some tips to help you get things done:
Hire a real estate expert with a proven track record of selling homes fast. Make sure your agents understand your timeline so they can make suggestions to help you save time and money. An experienced and knowledgeable real estate professional can seek a cash buyer for your home, which could let you close within a week.
During the negotiations for the new job, ask your new employer whether the company offers any form of job relocation assistance. Many do, and this can be a valuable bargaining chip. Relocation assistance packages often include financial help with moving expenses, travel costs, storage fees, temporary rental assistance, and costs related to selling your old home and buying a new one. Even if your new company doesn't offer a standard relo package, bring a proposal of your own to the table based on your best estimate of your moving expenses.
Relocating in Retirement
The end of the working years opens up a world of possibilities, and many of them involve selling your home. Many retirees choose to travel, to move closer to family, or to downsize. Here are a few things to consider:
If you're selling one home and buying another in retirement, many experts recommend selling the one you have and renting for a short while in the new area. Choosing this path gives you a chance to be sure you like the new location before committing to real estate there. When you're ready to buy in the new market, the proceeds from the sale of your previous home will be in the bank and ready to spend.
If you're downsizing to an apartment or condo, take your time and research your options carefully. If you've lived in your own home for many years, living with neighbors just on the other side of the walls can take some adjustment. Condo association fees can be substantial. However, you gain the advantage of not having to mow, shovel snow, or clean large spaces. If you plan to travel often, apartments and condos likely have better security with neighbors so close by while you're away.
If you're considering a retirement community, visit the ones you're considering several times. Carefully evaluate whether they are only for fully independent people or if they offer any type of medical or personal assistance as you age. Finally, be sure you understand the cost. Some retirement communities can be expensive and exclusive, and you want to be sure the one you choose suits your retirement budget.
Where Can I Learn More?
If you're making a move in the San Francisco Bay area of California, call Suzanne Rocha and the team at Cal Home Real Estate Services. They can walk you through every step of buying and selling homes, no matter what's leading you to relocate. Contact us online or call (925) 858-9358 today!
Featured Image: Andy Dean Photography/Shutterstock