Main Content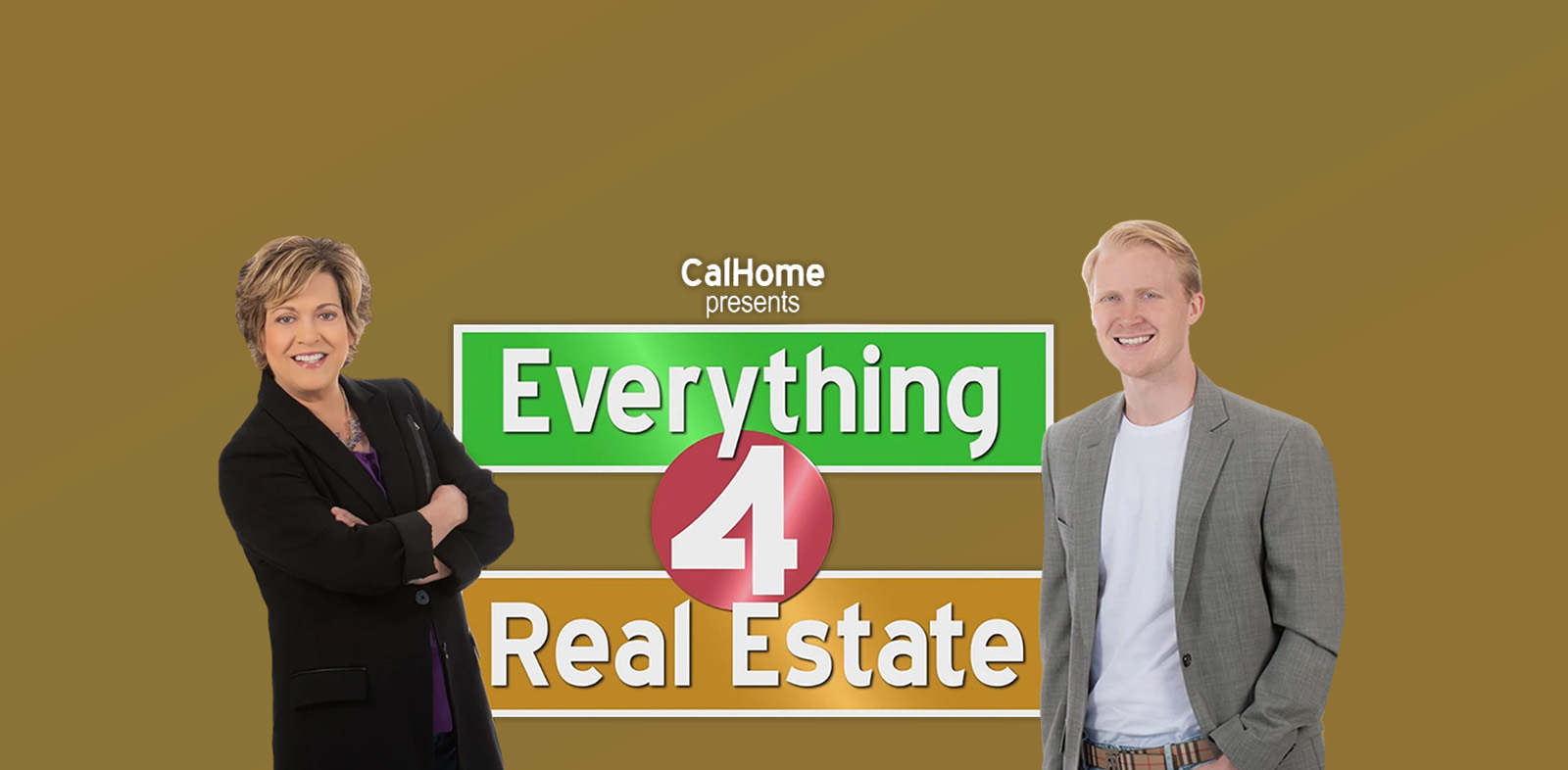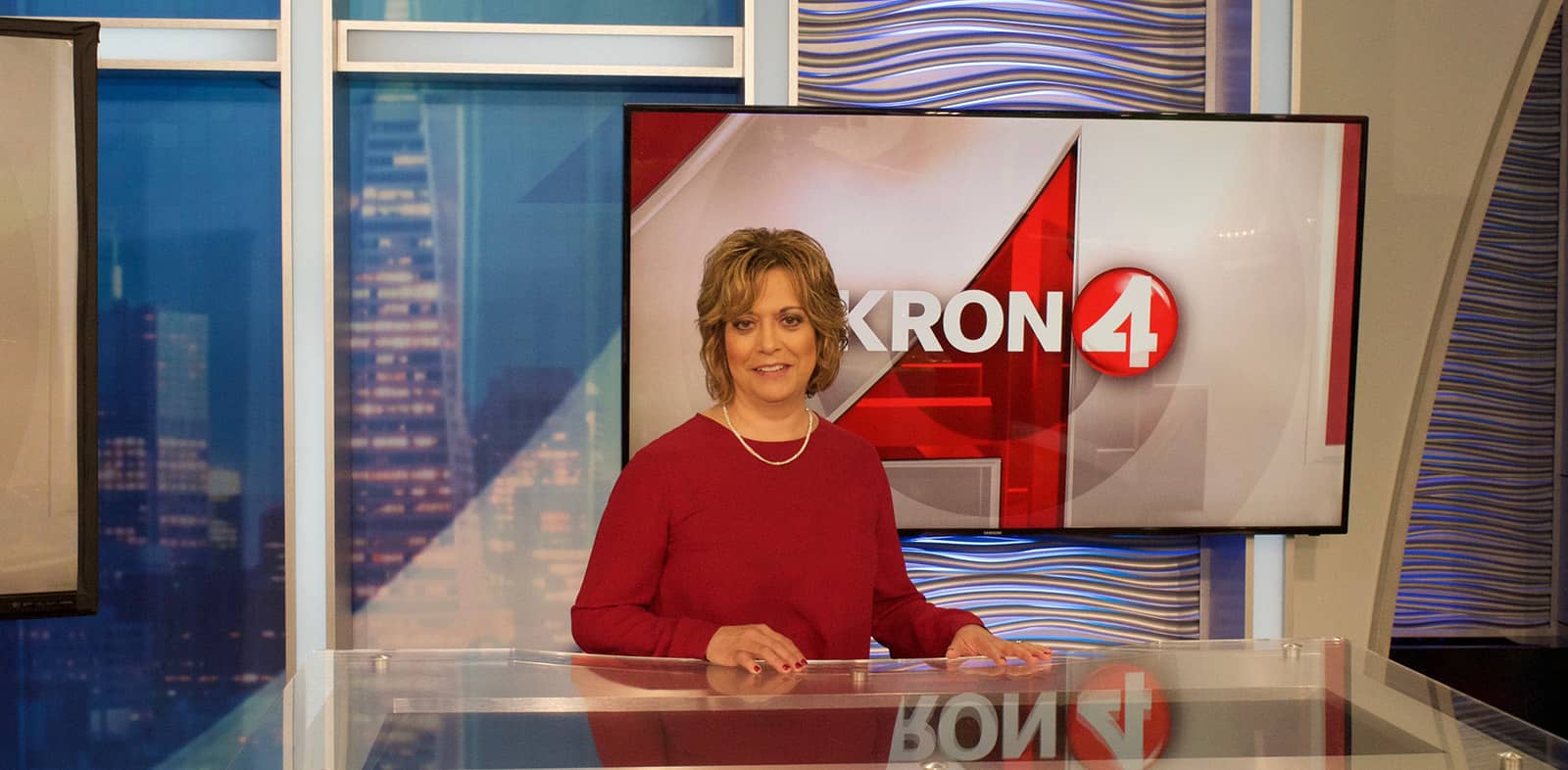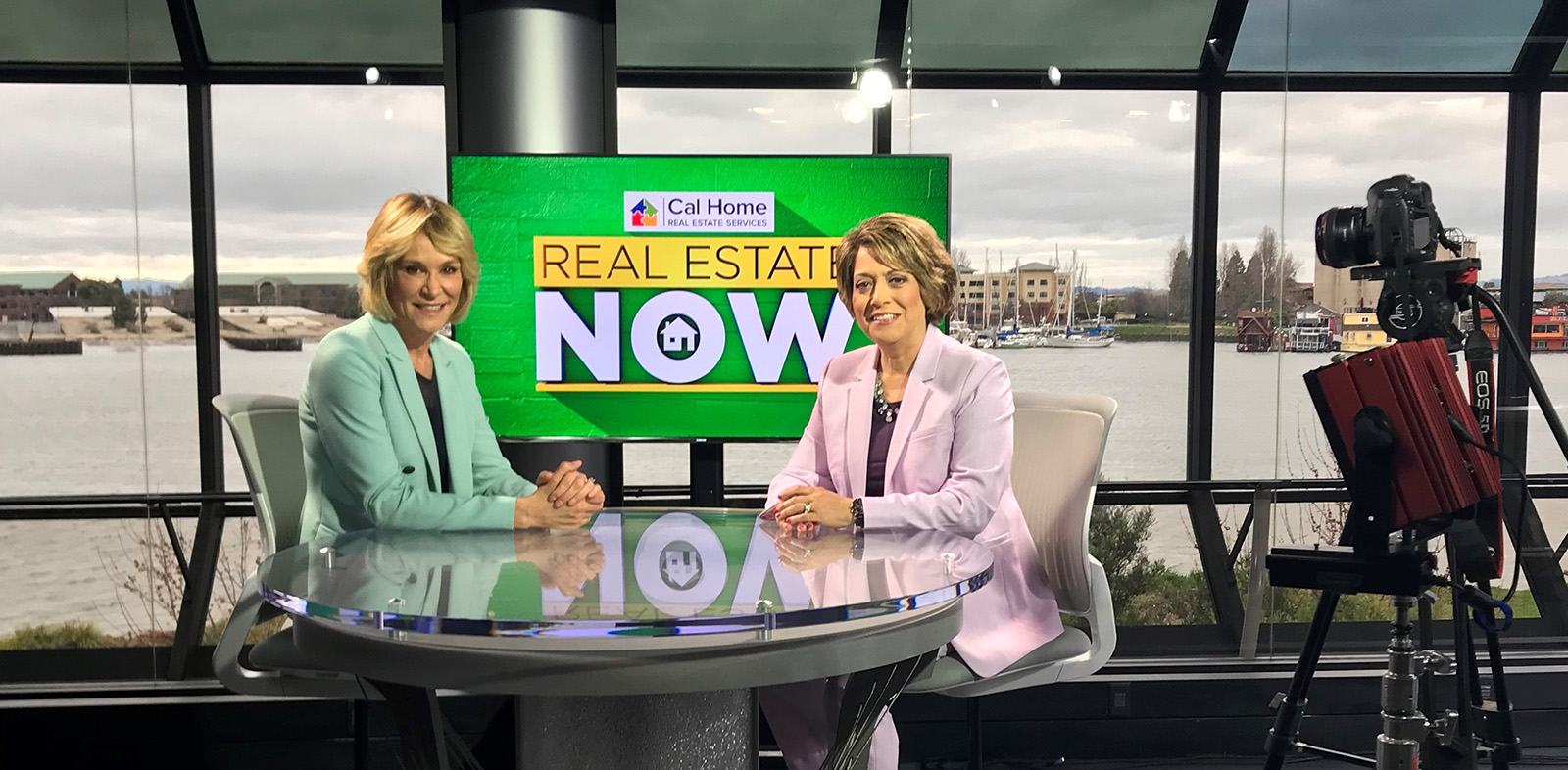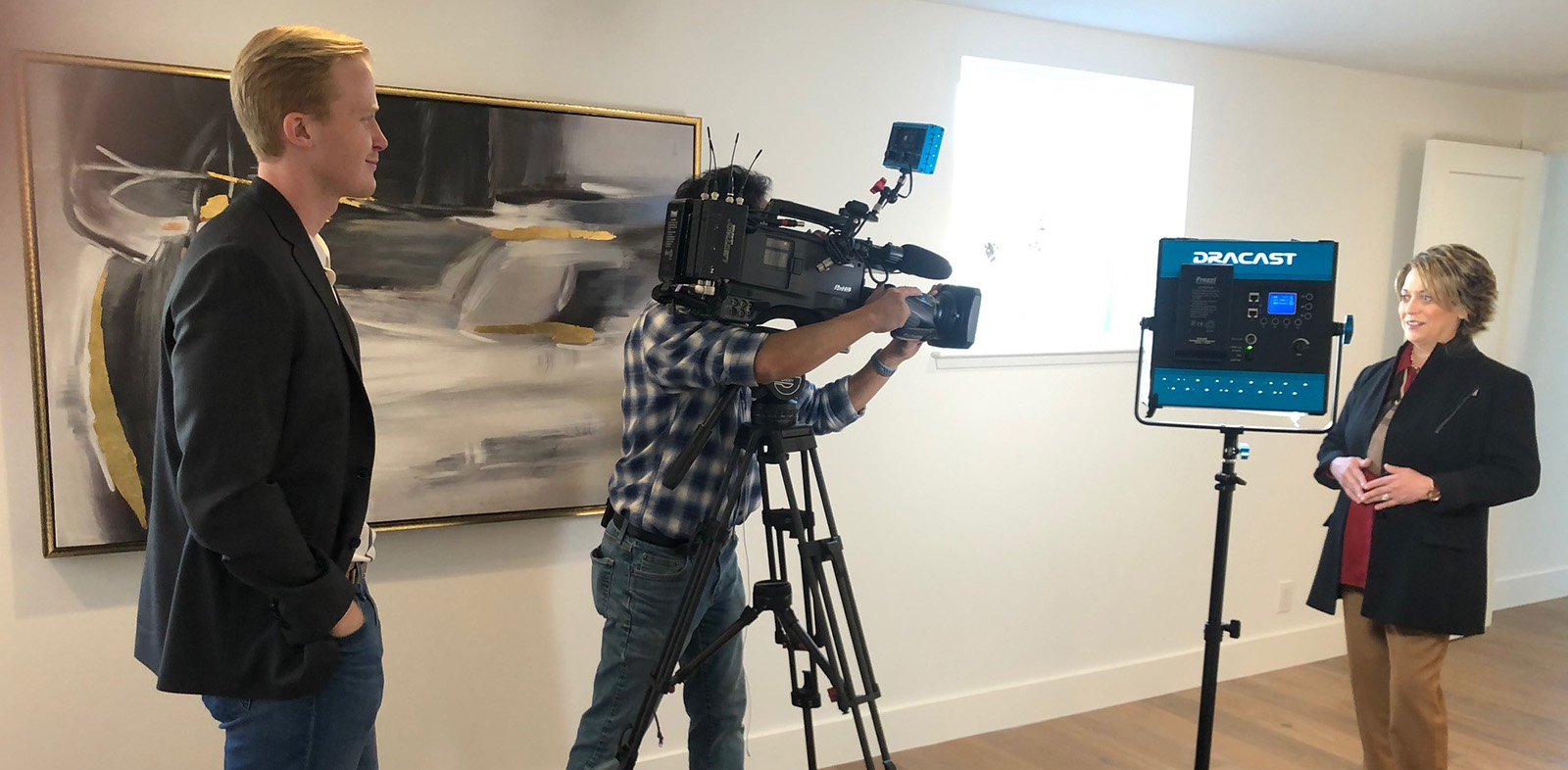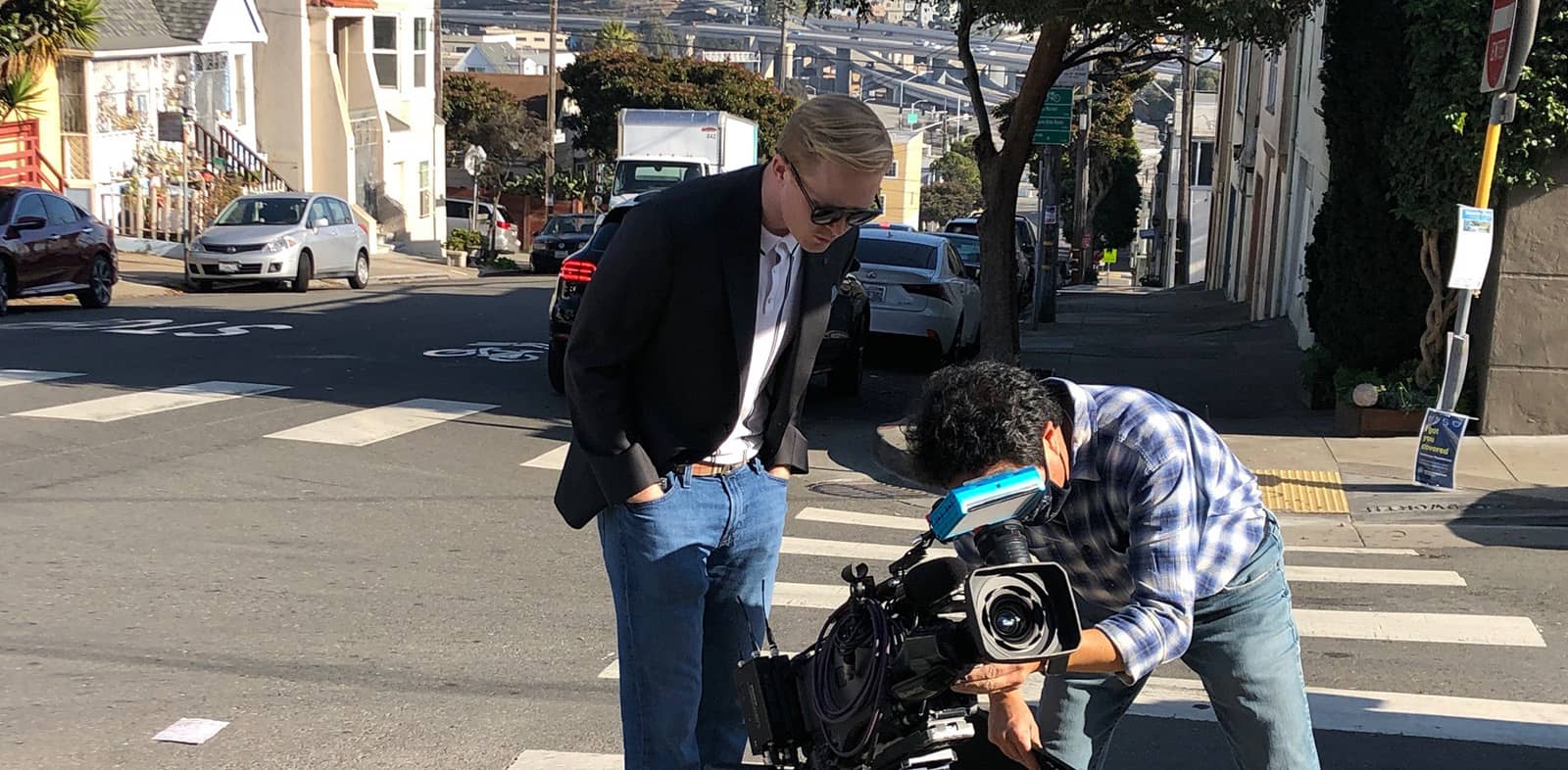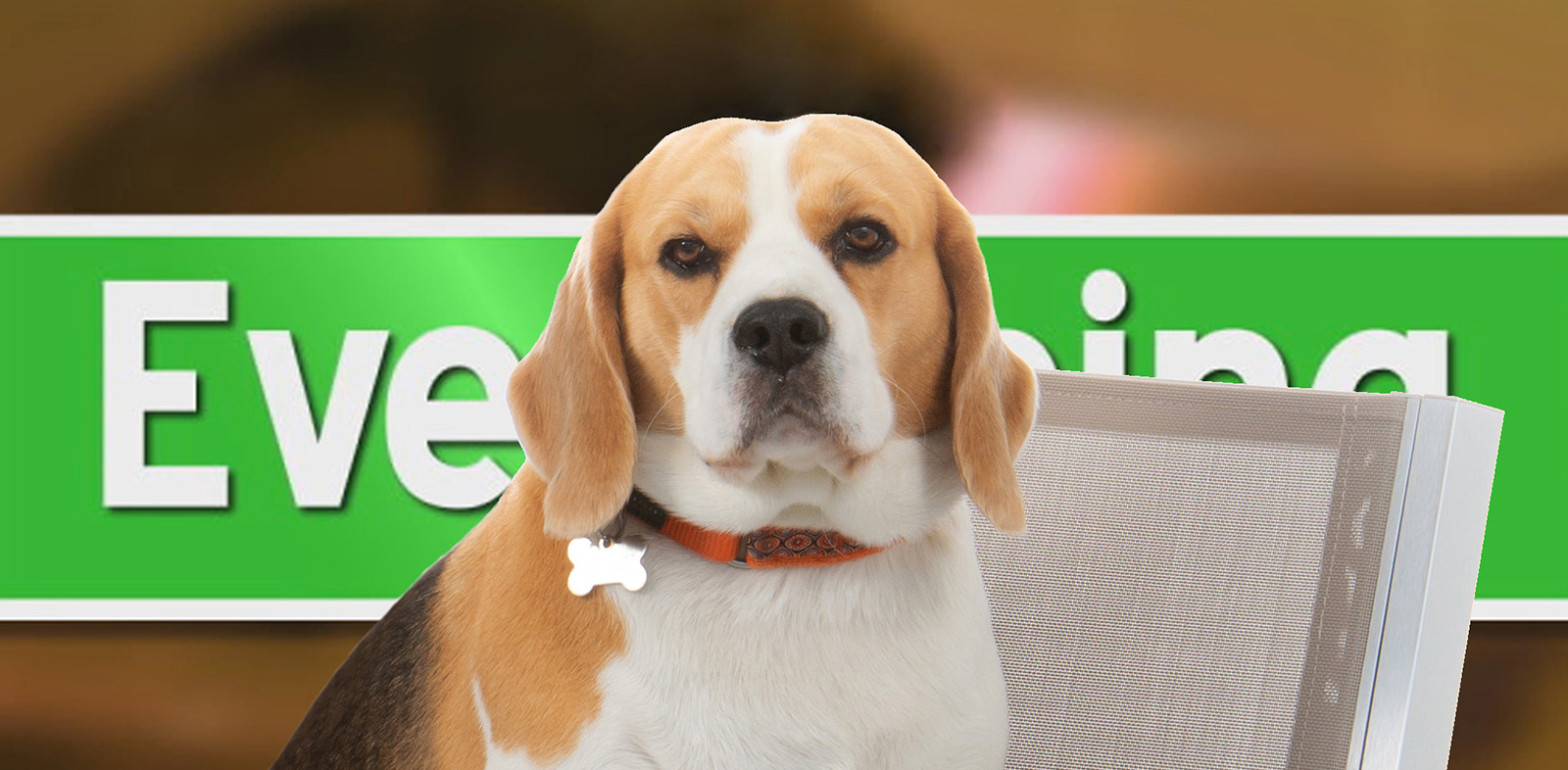 You will often find Suzanne Rocha educating and offering real estate expertise to hundreds of thousands of homeowners daily on Bay Area Television. Many of her television programs include Everything 4 Real Estate and "The Real Estate Minute". Suzanne has featured Real Estate Segments regularly on KRON 4.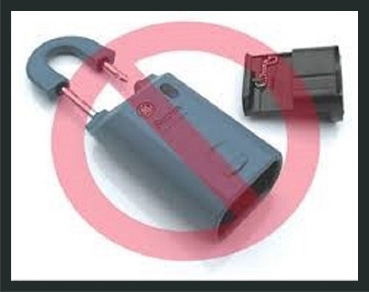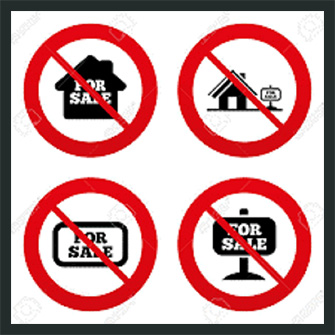 We are a Premier Residential
Real Estate Brokerage serving the
San Francisco Bay Area
We stand out for our expertise and the ability to provide VALUE to our clients. Our clients count on our valuable insight, negotiating skills and smooth transactions no matter how complicated.
We Do Not need to use For Sale Signs, Lockboxes or Open Houses.
We are Experts at Digital Customized Marketing Plans including Social Media Marketing and other innovative marketing tools to get more Qualified Buyers to our Listings.
Extensive Vast Sphere of Influence from our presence on Television Regularly.
We care about Your Pet(s).
Award Winning Standards without compromise.
Suzanne Rocha is the Broker and Owner of one of California's top Real Estate offices, Cal Home. You don't have to look too far to find Suzanne Rocha who has been featured on Bay Area Television for many years. Suzanne offers Expert advice to individuals wanting to gain the most value through various Real Estate markets. Homeowners and prospective buyers seek the services of Suzanne Rocha when they need an expert on their side. Suzanne is very well known across the Bay Area, California, and national level with her prestigious reputation, along with her numerous Accolades and Awards she has received. Most importantly, Suzanne and her team will provide you with Superior Knowledge, Key Strategies, Exceptional Negotiation Skills, Integrity, Honesty, and Expertise to exceed all your real estate needs.
Why Home Sellers Need Suzanne Rocha
If you're ready for a new approach to selling a home, Suzanne Rocha's real estate services are the right choice for you. Her innovative methods keep your house and family safer without sacrificing anything on the sale price.
No unsightly signs in your yard; we use new and innovative methods to get the word out to potential buyers.
No public open houses that invite in people who have no intention or ability to buy; we focus on potential buyers that we already know are qualified for your price range.
Selling "as-is", avoid expensive and unnecessary changes to the property; not every improvement contributes to a greater profit.
Selling your home doesn't have to be the stressful, angst-inducing process you may think. Suzanne and her team can help you avoid the most difficult parts of the process and still sell your home quickly and easily for the best price. Working with this team of experienced realtors gives you an edge in the marketplace.
Why Home Buyers Need Suzanne Rocha
For buyers, Suzanne is unique in the way she helps buyers prepare before they set out on the house hunt. Many home seekers experience the disappointment of seeing a great house getaway because they aren't ready to make an offer as soon as they find the gem they've been seeking. Having cash in hand or at least a mortgage preapproval letter puts Suzanne's clients at the front of the line when browsing homes for sale. Once the offer is made, Suzanne and her team bring top-notch negotiation skills to the table to get you the best price possible. We're by your side from offer to closing.
Why the Probate Process Needs Suzanne Rocha
The probate process can be difficult and stressful for your emotions and your patience. You must make some hard decisions that may involve talking with heirs and other family members. No matter whether you're a lawyer, an executor, or an heir, you can benefit from the expertise of Suzanne Rocha and her team when real estate is involved. We're happy to work with your probate attorney, and if you need help finding one, we can help with that too.
If you need to move a property quickly, the Suzanne Rocha team maintains a list of qualified investors who can pay cash. We work to minimize delays and move you as quickly as possible from offer to closing. If your focus is maximizing the profit, we'll aggressively market your property and make sure you have a realistic understanding of what the property is worth. We can even help with necessary repairs or those that might significantly boost the value. The Suzanne Rocha team can also help you avoid modifications and improvements that aren't worth the trouble and expense.
Once you become a Cal Home client, you will enjoy the value of expert market knowledge, innovative marketing strategies, and exceptional negotiating skills. In whatever goals you wish to meet or the challenges you are facing, you will need the skills of Suzanne Rocha and her team on your side to assist you in meeting your objectives successfully. Whether you are buying/selling a property or a homeowner dealing with a property in crisis…you can count on an exceptional approach to accomplish your goals. It can be that simple!
Suzanne Rocha and Kris Karaglanis are very proud of the accomplishments of CAL Home and simply the outstanding job they do for their clients. Suzanne, Kris and their "Marketing Specialists" team members have been recognized by the Real Estate Industry and their colleagues through numerous Accolades and Awards. As a premier Real Estate firm, CAL Home's success is based on the thousands of clients that have experienced their skills first hand. Their achievements are remarkable as demonstrated in various markets and with the continual success they provide their clients.
Here is just a small sample of Testimonials from the thousands of Clients, Suzanne Rocha and the CAL Home Team has helped. We are so proud of the exceptional experience we have provided our Clients throughout the years!

We wanted to sell our house in San Jose and had seen Suzanne's commercials on telly. I have to say it was a very smooth process. We called Suzanne, she came over to view the house and discuss our options. We ended up selling the house the next week, without any open houses or other fanfare. Suzanne was also able to negotiate additional time for us to stay in the house. This enabled us to buy our new house, using the cash from the sale of our old house. This was a huge advantage in today's market. Selling/Buying and moving are usually never fun, but Suzanne made it easy as possible and had our best interest at heart. I would highly recommend her to anyone.
Suzanne helped us with a complicated real estate problem a few years ago. We were very pleased with the outcome! So when we decided to sell our house and purchase a new condo, she was definitely our choice once again. We were treated very well by her and her staff. She communicated well with us, calling us back right away. I would highly recommend her.
Suzanne Rocha is an excellent realtor. If you want a dependable, trustworthy, highly skilled, and competent realtor. Call her! You won't be disappointed.
When my husband and I found ourselves in a situation where we needed to sell our house, there was never any doubt in our minds that Suzanne Rocha was the person we needed to assist us. As it was our first time selling, and we wanted to sell as soon as possible, Suzanne did not disappoint - she made it happen. From meeting her, discussing our situation, we knew we were in good hands. Suzanne and her team were extremely professional from the start. The sale went smoothly and now we are looking forward to selling another property with Suzanne and her team at Cal-Home. We recommend her highly if you need any real estate services.
After owning my home for 15 years in Fremont, I decided to sell and move to Northern California. In the Bay Area, there are many options when it comes to realtors. Initially, I looked for a low commission realtor, but wasn't able to find anyone professional – no one would call me back or keep an appointment to meet. This prompted me to do more research. I found many excellent reviews for Suzanne Rocha. The things that made Suzanne stand out were her focus on personal safety (no lockboxes or open houses), as well as pet safety. I reached out to Suzanne and she answered her own phone, which was immediately very different from my experience with other realtors. We set up an appointment to meet. Suzanne arrived on time and spoke practically about the process. She also arrived prepared. She brought me a binder highlighting the market conditions in my area, which we discussed in detail. After this meeting, I decided I wanted Suzanne to represent me and I never looked back. Due to her experience, Suzanne recognized the market's changing conditions. She got to work immediately to get my house on the market quickly. She advocated for home & termite inspections, which eliminated 'surprises' for prospective buyers. She worked with me to get the inspections scheduled right away. Suzanne also arranged for a very good photographer and my house presented beautifully on MLS. She had tips about getting the property ready for tours (such as putting away personal items, clearing off countertops and making the yard more appealing) and said I did not need staging (saving me thousands of dollars). Since I have pets, I wanted to be on-site for the tours. Suzanne had no issues with this. I worked closely with her team on scheduling. Suzanne was also very particular about how long my home was on the market. She set a strong timeline and I received multiple offers. Suzanne worked hard on the offer I accepted. It was well over the asking price and got me a 29-day free rent back, which was very helpful in terms of scheduling the mover. Given all of this, my biggest takeaway from working with Suzanne was her responsiveness. Throughout the process, Suzanne was always available, via phone call or text message. We spoke and texted numerous times, day or night, weekday or weekend, whenever questions arose. Suzanne always took the time to get back to me with patience and understanding. I always felt like Suzanne was in my corner, working hard for my success.
We just purchased an investment property with Alex and have to say I am very happy Alex represented us on the purchase. He is a down-to-earth type of person who is really easy to talk to. He is very professional, knowledgeable, and sees the transaction through in a prompt manner. He is just good at what he does. I would Highly recommend Alex and I look forward to having him help us on more!
I saw Suzanne on television. When i had to sell my property i contacted Suzanne and we talked Suzanne was very precise about expectations for the sale. Suzanne and Kris kept me informed at all time. . Escrow closed beautifully and on time. Suzanne and Kris ate great. I recommend Suzanne and Kris very highly.
It was a pleasure working with Suzanne. She made the whole process of selling our home so easy and stress free. I would definitely recommend her and would work with her again.
Alex has sold two properties for me in the last year, one being in Walnut Creek and the other in San Francisco. He made the process effortless for myself as I didn't need to do a thing. Although, he kept me informed every single day with a update on the properties as well as what the feedback was from potential buyers agents. I have worked with many realtors as I own multiple properties all over the Bay Area and Alex is as organized and professional as they come. The marketing plans in which he created were extremely detailed and unprecedented of what I have seen from other realtors in the past. When I need to sell another property of mine, I will definitely be using Alex and his team. If you need to buy or sell in the Bay Area I recommend Alex as the first person you should call!
I'm very grateful for Suzanne's help! I saw her TV commercials and read her many recommendations from her other clients and I knew she would be the one to help me. From the moment I met her she was professional yet comforting and warm, I liked her and I felt good about her. I Felt Like I was working with a friend who cared about me. This was a difficult time in my life having to move my aging mother out of her home where she lived for 50 plus years and raised her 3 children. The economy was a concern for me with this Covid Virus Pandemic and how long the house would be on the market. She assured me she would do her best and she did. I was amazed at how quickly Suzanne got everything done from getting the outside and interiors of the house photographed and a darling music video for prospective buyers to see. The house sold in less than 2 months and for an acceptable price!! I would recommend Suzanne Rocha to anyone and will be working with her again when it is time to sell our home!!
If you need a stress free process, Alex is the one who can provide it for you. He handles all negotiations, helps you find a trusted mortgage advisor, organizes home inspections, answers all your concerns and is available on a short notice. It may be faster to text Alex and receive accurate information in a minute than try to search it online. He has done it many times, so you can trust his experience and professionalism. Highly recommend to anyone who is busy and wants a smooth and predictable buying or selling experience.
Can't thank Suzanne enough. Helped me in every step of the way. She is very compassionate, highly skilled and informative. Kept me up throughout the whole process. She treated me more of a friend or a family member instead of just a client.
If only I could give more than 5 stars! Alex was professional, knowledgeable, responsive, and extremely helpful as my fiancé and I navigated our dream home purchase. Having grown up in the Bay area Alex had a wealth of knowledge about the streets and communities. He was easy to get in touch with and super flexible with scheduling. Considering this entire transaction happened during COVID, Alex was also super respectful in regards to wearing masks and making us feel comfortable as we looked at homes. Furthermore, Alex and his team at Cal Home are top-notch! If you are looking to purchase a home in the Bay area, I would look no further for an outstanding realtor. We both would love to work with Alex again in future. We felt as though he was like family and had our best interest! I would highly recommend him to all my family and friends! If you're looking to buy or sell a home in the Bay Area area Alex is the person to call! We are very happy with our new home!
Outstanding! Everything went smooth from start to finish. Suzanne and Tom Ramsey were there through the whole process. They answered any questions that I had. They also worked with the estate attorney to answer property related questions. As the sale was closing they advised me along the way as this was a new experience for me. I would rate them a 10 out of 10!
I had a great experience with Suzanne in the selling of my home. From the beginning of the decision to sell to the day I received a great offer. I appreciate the time she took to explain all the steps involved in the sell of my house. Look forward to working with her again.
As first time home buyers, we have never thought that buying a house can be stressful but thankfully, we had an amazing realtor that helped us buy our first home. Our realtor Alex Janson was professional but not uptight. He never passed judgment though we were at times undecided of what we wanted in a house. And when we were about to lose hope, his assurance and persistence made it easier for us to be optimistic that we will find the "home" for our family. He referred us to people that helped us prior to house hunting and after we found our home. He was respectful and honest. And when there was an unexpected problem in the house after we moved in that wasn't disclosed and did not catch by the inspector, he made sure that we were taken care of, even if it wasn't his problem any longer. Words can't express how grateful we are to him for Alex was such blessing to our family.
Alex is a true magician. He is incredibly knowledgeable, resourceful, and has an outstanding work ethic. On one occasion, he represented me as the buyer's agent and spent more than 3 hours negotiating and finally got the deal for us. On another occasion, he represented me as the seller's agent and his marketing team got us 50 parties to view my property and 10 offers within 3 days. We finally sold the property 20% above the asking price which built a record in that neighborhood. He is immensely self-motivated, many times we spoke late into the night and got things done. I had a very pleasant experience working with Alex, he is a person who is worthy of a long-term relationship.
t was a great pleasure working with Suzanne Rocha and her team (Tom, Alex, and Kris)!! Due to personal reasons, I had to sell my home, in SF, quickly or foreclose on it. I reached out to Suzanne, who responded the same day, we set up a time to meet to discuss my options. Although I worried and stressed about the situation, Suzanne and her team kept me sane. I live with pets, Suzanne and her team were very considerate and attentive to this. Once my home sold, they also helped me find my next home, again with no pressure, Suzanne presented me with options. I am truly grateful to Suzanne and her team, they made the process of selling my home and buying another so easy. They answered all my questions and kept me well informed. Should the need for me to sell or buy a new home arises, I know exactly who I will be reaching out to. Thank you so very much!!!
I can't stress enough how much I appreciated Alex's hard work on selling my home in Antioch! He was extremely organized and professional through out the entire sale. Alex was there to answer any questions we had at any time or day. He was also able to receive an offer on my home for a price I was thrilled with, without even needing to go on the market! If you need a realtor, Alex is the professional you should contact!
We worked with Suzanne and Alex to purchase our first home, and cannot say enough about their extensive experience in the field, thoroughness, and overall friendliness. Buying a home, especially for a first time buyer, is daunting, but Alex and Suzanne patiently walked us through each step of the process. From the very beginning, they were honest and transparent with us and provided great insight into what we should expect during the process. Rain or shine, Alex was always accommodating to our schedules and committed to ensuring all of our needs and concerns were addressed. I would definitely recommend Suzanne and her team to anyone looking to buy or sell a home!
As a first time home-owner Suzanne did an incredible job at setting a positive tone and establishing communication between herself, realtors and lenders in order to make the process as smooth and easy as possible. Throughout the buying process, Suzanne was helpful, communicative and transparent. She often went above and beyond numerous times to assure my needs were considered, and ultimately met. I could not be more grateful to have had her support and knowledge to help guide me through this decision. Several months into home ownership, Suzanne continues to reach out and offer her support wherever needed. I look forward to recommending her to all of my friends and family looking to sell or purchase a new home. Thank you Suzanne!
Suzanne was and is wonderful! I sold my sizable property with her, and she was nothing but kind and understanding about the difficulties that selling your home entails. My partner has also purchased a house through Suzanne. She mad the process very simple and easy, by recommending the proper lenders and lending her expertise about market value and future resale value. I'll only deal with Suzanne when selling/ purchasing any other property in the Bay Area.
Suzanne Rocha and the whole Cal Home team is the best there is! Do not waste your time with any other realtor/business. Suzanne really helped my family and I so much. Suzanne and her team do not waste any time getting the job done. She makes you feel at home and like family. She is simply the best and there is no one better.
Our experience with calhome was a top of the line experience. We were explained everything point by point, given great advise on approaching offers and any other issue that arose. Calhomes has an impeccable reputation in the Real Estate field and could not recommend this Real Estate dream team enough. Our experience with them was absolutely wonderful and will more likely then not work with them in the future, this was not a one time transaction. Thank you calhome for being so wonderful to our family.
Suzanne represented us on our real estate deals both buying and selling. She has shown right from the start that she is extremely competent in real estate transactions. We loved how she quickly responded to all of our questions as well as her knowledge of the whole process from start to finish. Finally, Suzanne is very well respected in the real estate community and I think that goes a long way when it comes to negotiations. I strongly recommend CAL Home! I am very thankful for Suzanne and her team (Alex and Kris). My family and I are very happy In my new home!
Why is Selling As-Is Attractive?
Do you know how many people have delayed relocating to another property because they don't have the energy, time, or finances to overhaul their home and get their property ready to sell? Trust me, there are quite a lot of homeowners who are in this challenging stage. Even the thought of decluttering is overwhelming for
Read More
DON'T GOOGLE "HOUSING BUBBLE" AND WHY
I know it's hard to not Google "Housing Bubble", but you should not and here's why. There is no doubt that we may be entering or already in a market correction. Yes, it's a market correction not a housing bubble or market crash. There are indicators that experts are pointing out as to reasons why
Read More
Whether it's buying your dream home or selling your current one, Suzanne Rocha and the CAL Home team are here to help.